Use the ONE-KEY™ mobile app to find a tool in your inventory.
Maybe you have a lot of items in your inventory. If so, you need to know how to conduct a quick search for that one tool the job at hand calls for. This article will explain several ways you can search for tools in your inventory.
Note: The screens featured in this article may appear different than what you see on your device due to different phone manufacturers having different procedures.
---
Get started on the mobile One-Key app.
Log in to the One-Key mobile app.

The homepage, or Inventory Dashboard, will display on your screen.
---
How to search your inventory from your phone
Finding a tool is quick and easy with the One-Key search function.
1. Starting from the Inventory Dashboard, tap the magnifying glass icon in the center of your screen.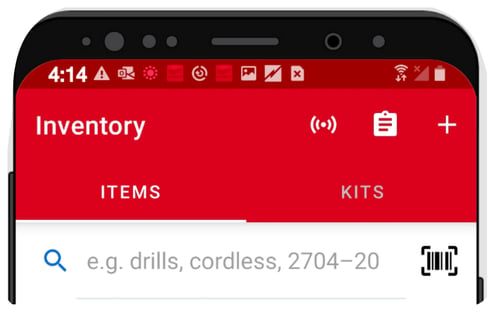 2. From here, you can search for an item by typing in the category, model number, custom tool number, or even a keyword in the search bar at the top of the screen.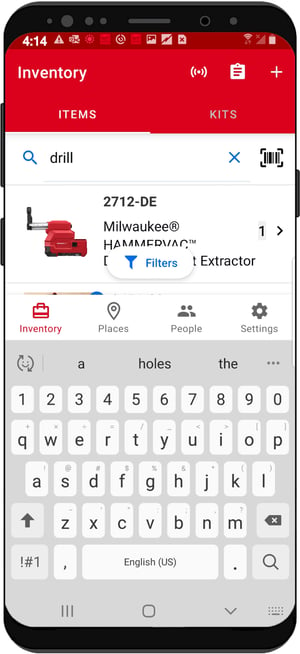 3. You can also search for an item by scanning its barcode.
4. Center the item's barcode in the camera's viewing window until a popup appears at the bottom of your screen displaying your item's information.
5. Once your barcode is scanned, the barcode will auto-fill the search bar and yield your item page, into which you can tap into.
Now you know multiple ways to search for an item in your One-Key inventory.
---
One-Key makes it easy to organize, track, and search for the tools in your digital inventory.