Use your phone to pull up the info of a barcoded item in ONE-KEY™.
This article will explain how to search for an item's information in your One-Key inventory by scanning its barcode.
Note: The screens featured in this article may appear different than what you see on your device due to different phone manufacturers having different procedures.
---
Get started on the One-Key mobile app
Make sure you are near your barcoded item.

Log in to the One-Key mobile app.

The homepage, or Inventory Dashboard, will display on your screen.
---
How to search for an item by barcode
Rather than scrolling through a large inventory to access and update an item's information, you can fire up your tool's details' page by simply scanning its barcode or Asset ID tag.
To search for a barcoded item in your One-Key inventory:
1. From your inventory screen, tap the "Barcode" icon, located next to the search bar on the right-hand corner of your screen. This will open your phone's camera.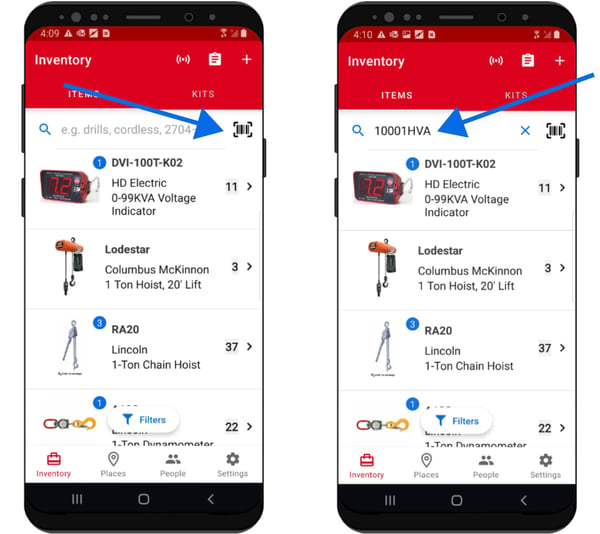 2. Center the item's barcode or asset ID tag in the camera's viewing window. You'll notice when you do this that your item's barcode or asset ID tag number will immediately auto-fill the search field and your item will load in the inventory search screen on your device.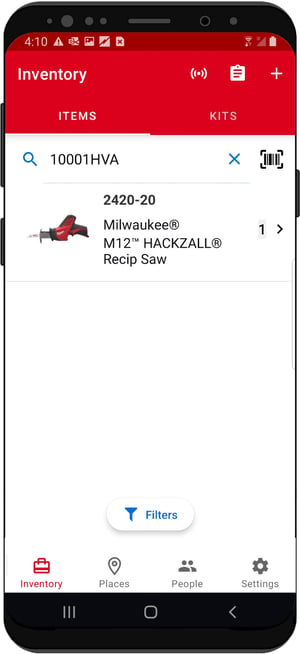 3. One-Key will yield your item's details page, pulled from the barcode or asset ID tag you just scanned. You can tap into your item from here to update its information.
Now you know how to scan a barcoded item with One-Key.
---
The barcode search feature is yet another example of how One-Key lets you track and manage your inventory a little more effortlessly.