You can get a broad location history for your items, or set date ranges to get broader context into where inventory is across your operations.
---
You can now get greater context into where your tools and equipment have been during the last 30 days from last seen. In this article, we'll show you:
Where to access tool location in the web app.

How to get the most context out of this tool

location information.
---
Get Started on the Web App
Launch the web app on your laptop or desktop computer. Your tool inventory will load by default.
Pick an item you want to inspect and click into it.
---
Access Tool Location
You'll see a map in your item's details.

Beside the map, select the hyperlink that says, "Show full history."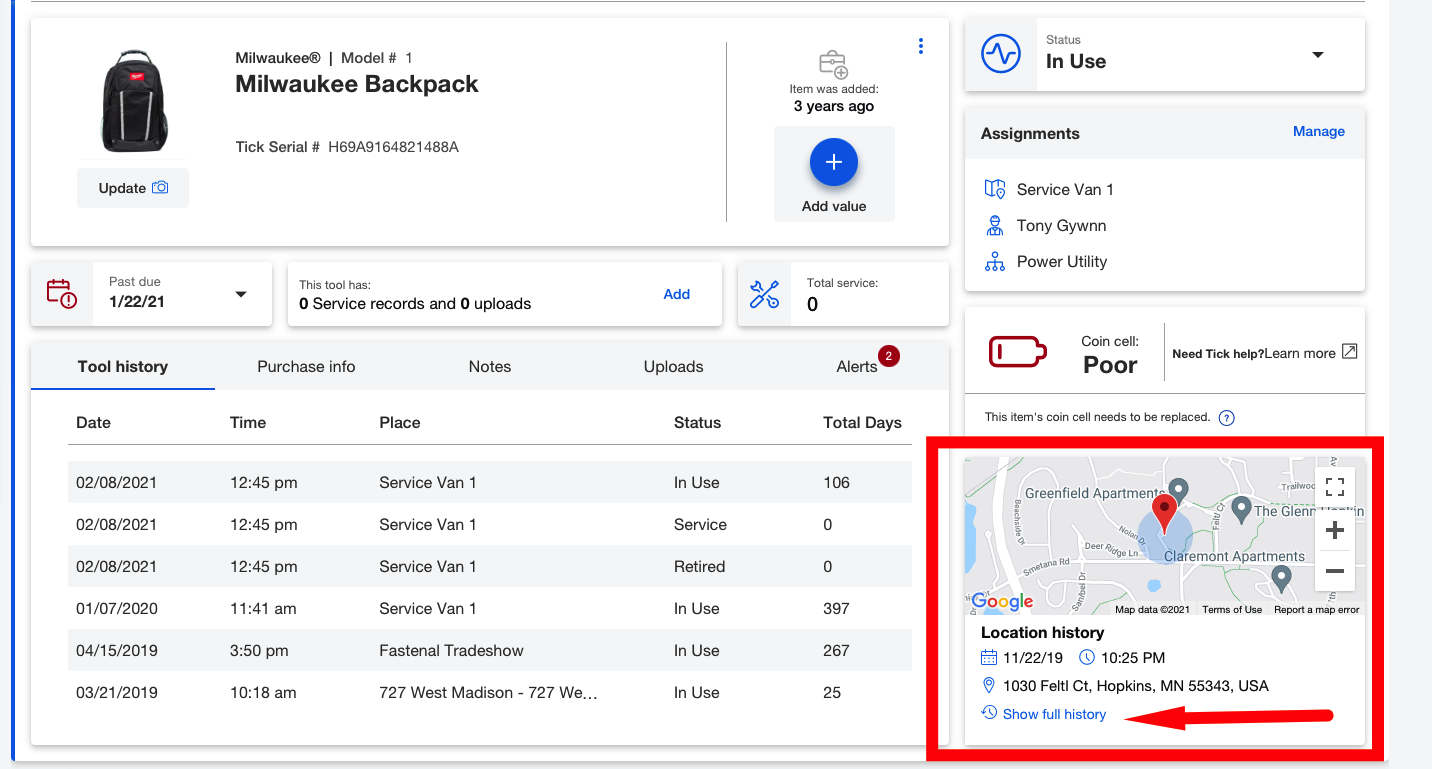 On the next page, a larger map will display with your item's most recent location, as well as a timeline with locations where your tool has been during the last 30 days from last seen.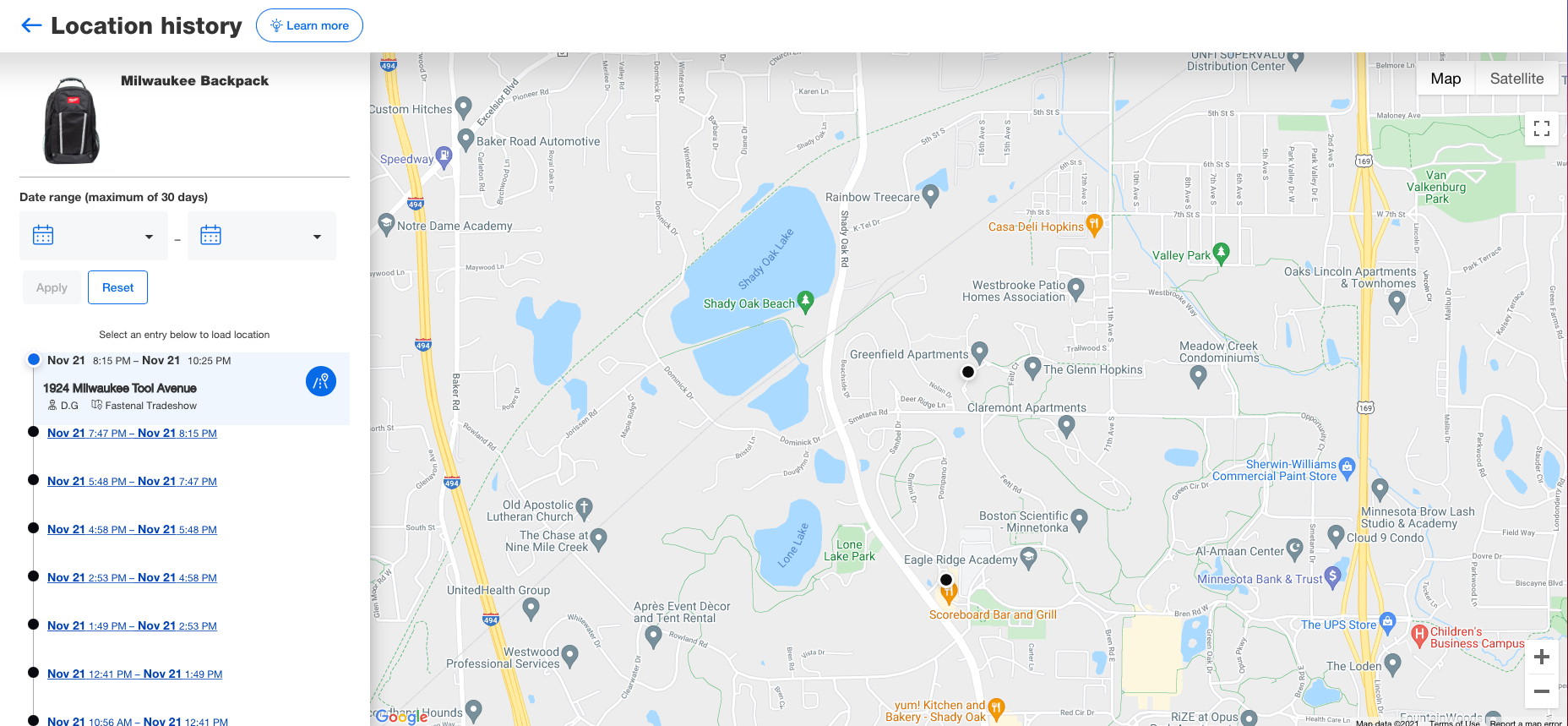 We'll likewise indicate in red on this timeline the dates on which an item was marked missing or stolen. Each of these can be selected to get more location history data.
---
Putting Location History into Context
You can get more contextual information out of the location history feature. Here's how.
When you select one of these locations, a pin on the map above will appear, visualizing and contextualizing its precise setting to you.
Use the + and - buttons in the bottom righthand corner of your screen to zoom in and out and show your item's locations on the map next to street names and notable landmarks.
If it's an unfamiliar area, you can also elect for the map to display satellite images. To do this, select the "Satellite" toggle button, located in the top righthand corner of your screen, and the map will display notable landmarks. A dropdown option to select or deselect "Labels" contextualizes the surrounding area a step further with nearby road names.
As you zoom out further, multiple locations in a nearby area will display on the map numerically.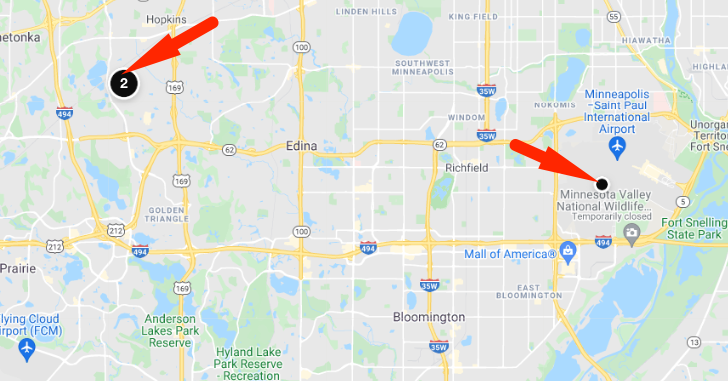 If you want to narrow your timeline down to a smaller ballpark, you can set a date range to yield item locations within a specific 30-day range.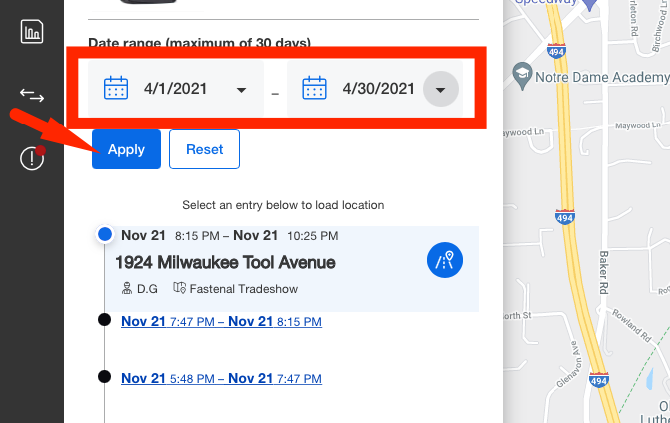 Once you've narrowed down a specific pin on the map you want more information about, you can also select the blue directional icon beside this location.

This will prompt you to open your device's native maps application so you can get directions to this location if you'd like.
---
With location history, you have more control over managing your inventory with a wealth of important contextual data.