The tool kitting feature in One-Key lets you group everything you're sending to your job, syncing up a previously tedious, paper-based documentation process to the web.
---
You can now digitize your tooling up process. In this article, we'll show you how to take advantage of the tool kitting feature from the One-Key web app.
Let's show you how it works.
---
Get Started on the One-Key Web App
When you visit the web app on your desktop or laptop computer, your inventory will open by default and you'll now see an option to display either "Items" or "Kits."
Select "Kits" to get started. This is where your kits will live once you've built them. To add a new kit, select "Add kit."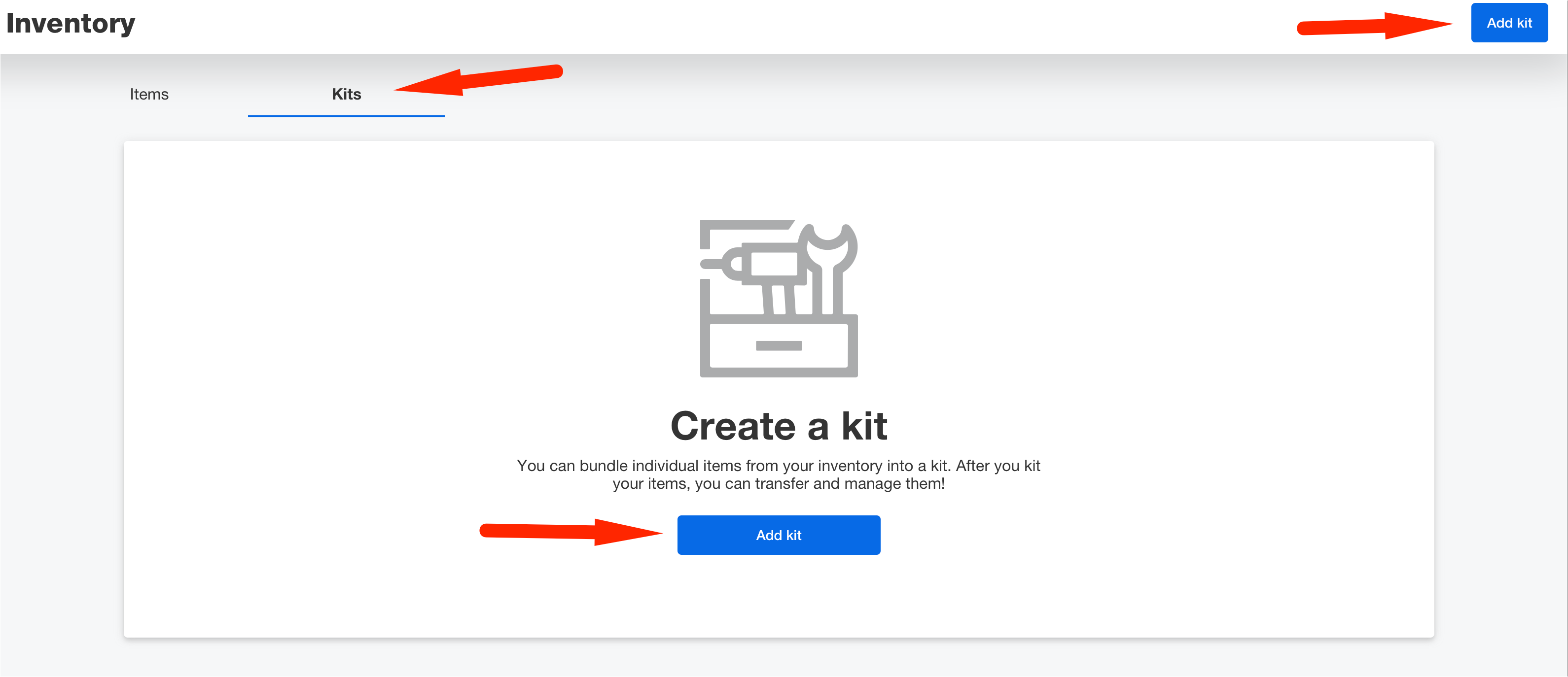 Get started adding your kit by numbering it. This step is required and can help for easier finding in One-Key later.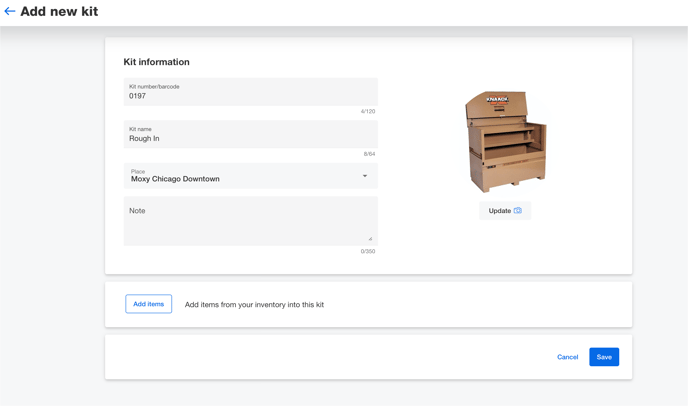 Next, give your kit a name (also required) and choose the project or job you're sending it to.

You can also add a photo of your kit, such as the job box your Kit corresponds with, for easy identification.

You can save your kit or first add items to your kit.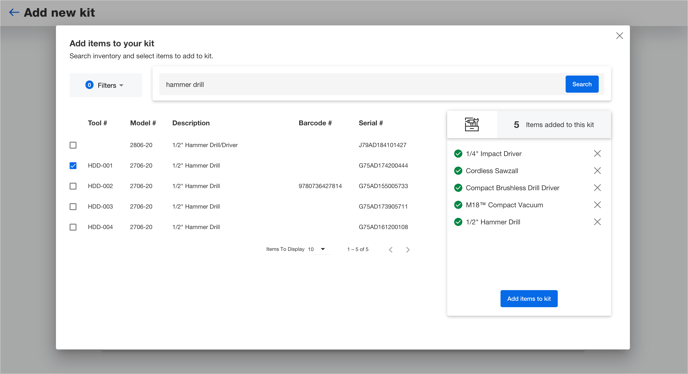 You can add items to your kit by scrolling through your inventory or typing in the name or model number into the search bar.
Continue this process until you've added all the items you want to add to this kit, then select "Add items to kit."
If your kit is ready, select Save.
You can inspect each of your kits to see what's on hand.

If you need rename, edit your kit, select on the overflow button in your kit's details card. Here, you can manually change your kit's assigned number or barcode number or change its name. You can also use the overflow button to delete your kit if necessary.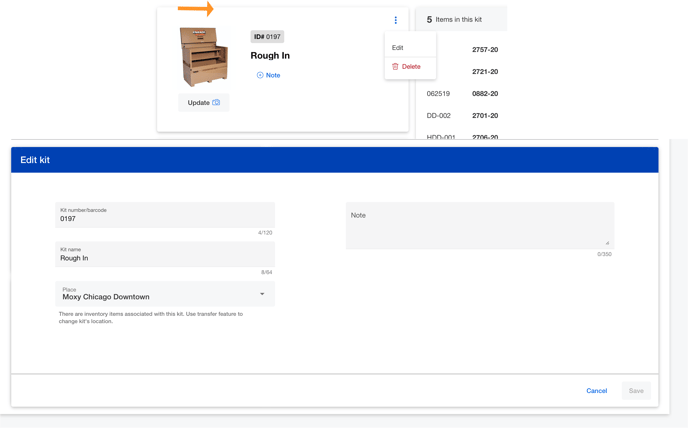 There are a number of options you can select to do with this kit:
Select "Change items" to add or subtract items to this kit from your inventory.
Select "Transfer kit" to change where this kit is going. Assign a person, to add accountability, a division to describe the type of work this kit is intended for, and change the status of this kit to reflect that it's ready for the job or already being used. You can also download a transfer report to get a copy of this transfer and print it off, or attach it to an email to a team member to verify your tools have been sent.

Select the "Audit kit" button to verify the contents of your kit in real time as it arrives on the job, or at the end of the day or the end of a project to ensure what you started with is what you've ended with. Confirm what you have on hand by selecting each item individually. If something that's supposed to be in the kit isn't there, leave it unchecked. You can then send this audit back to the tool team or project team to iron out any discrepancies.

Finally, if this kit is no longer in use, you can select "Disassemble." Your tools will be added back to inventory as unassigned.
---
Keeping track of groups of tools and equipment that you're sending to the job together is simpler with the tool kitting feature in One-Key.